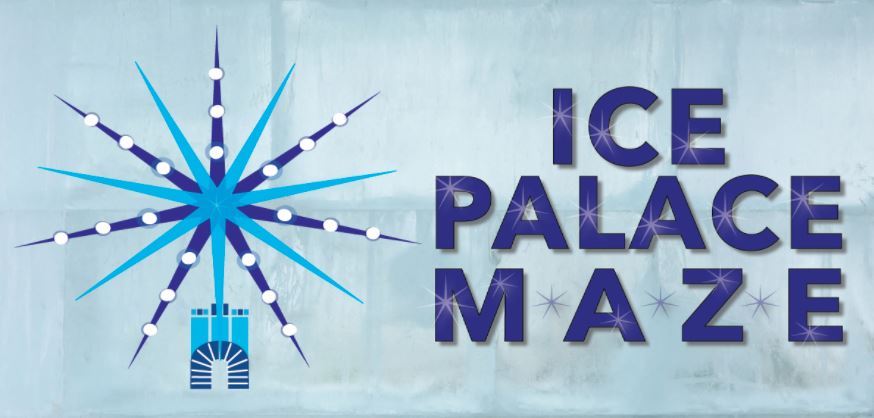 ICE PALACE MAZE 2022! Opening January 15!
Who's ready for some frosty fun! Grab your family and friends and head to the largest Ice maze in the USA! Featuring a huge Ice slide! Ice bar serving adult beverages! Hot chocolate and s'mores to warm you up! PLUS if you are really lucky you, might just meet an Ice Queen on her way to the North Mountain.
Explore over 1/2 mile of twisty passages surrounded by a 10′ high perimeter wall to keep the maze a secret! Two giant ice dragons guard the entrance! Made from more than 2,900 blocks of ice, weighing over 775,000 pounds!
TICKETS
Small Children – 4 and under free!

Children ages 5 thru 12 – $12 ($14 at the gate)

Adults ages 13 thru 99 – $20 ($22 at the gate)
Great Adults 100 years! and over – free!

Monday through Friday – 2pm to 10pm
Saturday and Sunday – 12pm to 10pm