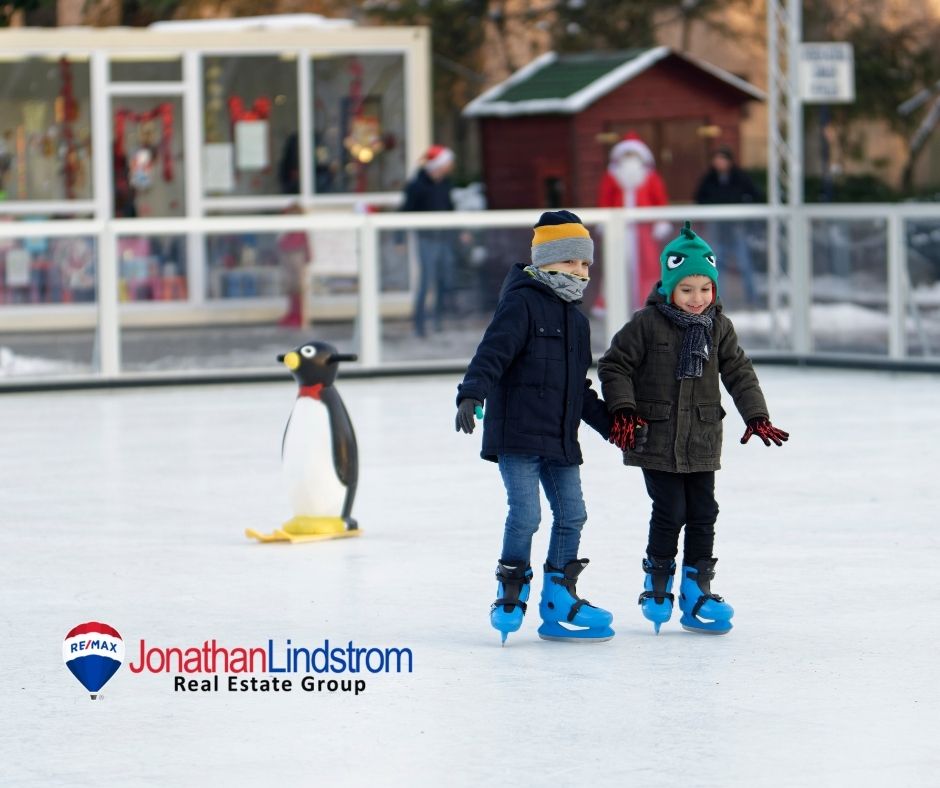 Ice Skating Fun in the Twin Cities
As the State of Hockey, it is no surprise that Minnesota also has the most ice rinks in the U.S. Here are just a few of the favorite rinks to visit in the metro:
Skate the Oval
Whether you want to play a game of hockey or bandy, speed skate, try out a layback spin, or take a relaxed stroll around the giant 110,000 square foot track (the largest in North America!), the OVAL in Roseville hosts the most diverse range of ice activities.
Address: 2661 Civic Center Drive, Roseville, MN 55113
https://www.skatetheoval.com/page/show/5935637-indoor-public-skating-
Lake of the Isles
Featuring a curated rink and a warming room. There are separate spaces for general skating and recreational uses such as hockey, broomball, and pond hockey.
Address: 2500 Lake of the Isles Parkway E, Minneapolis, MN 55405
https://www.minneapolisparks.org/parks__destinations/parks__lakes/lake_of_the_isles_park/
St. Croix Valley Recreation Center
This multi-purpose facility that encourages health and wellness for all ages. It is home to a 363′ x 245′ dome field house, 2 NHL style ice sheets (85 x 200 feet) as well as managing the Lily Lake Ice Arena.
Address: 1675 Market Drive, Stillwater, MN 55082
https://www.stcroixreccenter.com/
Central Park Ice Skating Loop
The ice loop is 810 foot long and 20-foot-wide trail that is designed for pleasure skating. The loop has refrigerated ice and if you stay long enough you might just get a chance to see the Zamboni drive by.
Address:12000 Central Parkway, Maple Grove, MN 55369
https://www.maplegrovemn.gov/parks-and-recreation/central-park-maple-grove/central-park-ice-skating-loop-trail